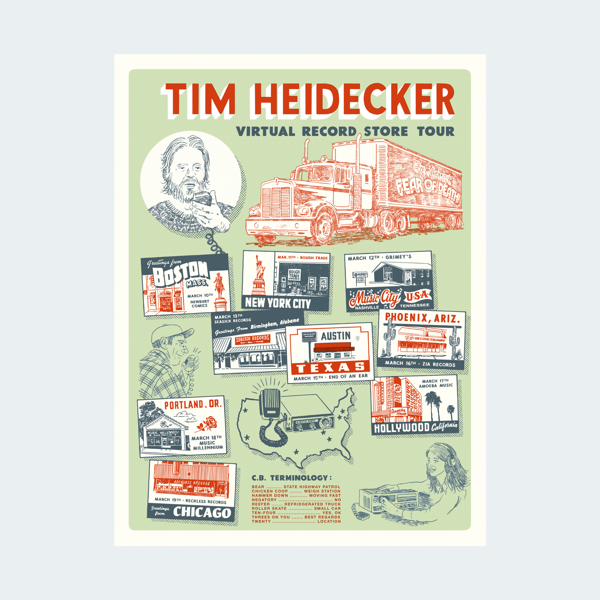 Tim Heidecker Virtual Record Store Tour — NUMBERED & SIGNED POSTER
Screen-printed, hand-numbered tour poster, limited to 250 copies and signed by the artist Ryan Duggan.
3-color screen print on cover weight Cougar 'natural' paper stock. Standard frame size of 18" x 24"
This poster commemorates Tim's Virtual Record Store Tour celebrating his album 'Fear of Death,' which is now available in a beautiful Certified Gold vinyl edition.
Ships from US
All virtual shows are free to attend
3/10 – Newbury Comics, Boston, MA
3/11 – Rough Trade, Brooklyn, NY
3/12 – Grimey's, Nashville, TN
3/13 – Seasick Records, Birmingham, AL
3/15 – Ear of an Ear, Austin, TX
3/16 – Zia Records, Phoenix, AZ
3/17 – Amoeba Music, Hollywood, CA
3/18 – Music Millennium, Portland, OR
3/19 – Reckless Records, Chicago, IL